Ischemic stroke affects blood flow in cerebral arteries. Techniques like TCD allow the calculation of various autoregulation indices and continuous assessment of critical closing pressure.
Monitoring of the brain following ischemic stroke is also supported by ICM+. The most commonly used function is related to autoregulation. Correlation methods are used for the TCD-based index Mx and the NIRS-based index Cox. The phase shift between FV and ABP slow waves is also supported as a dedicated function.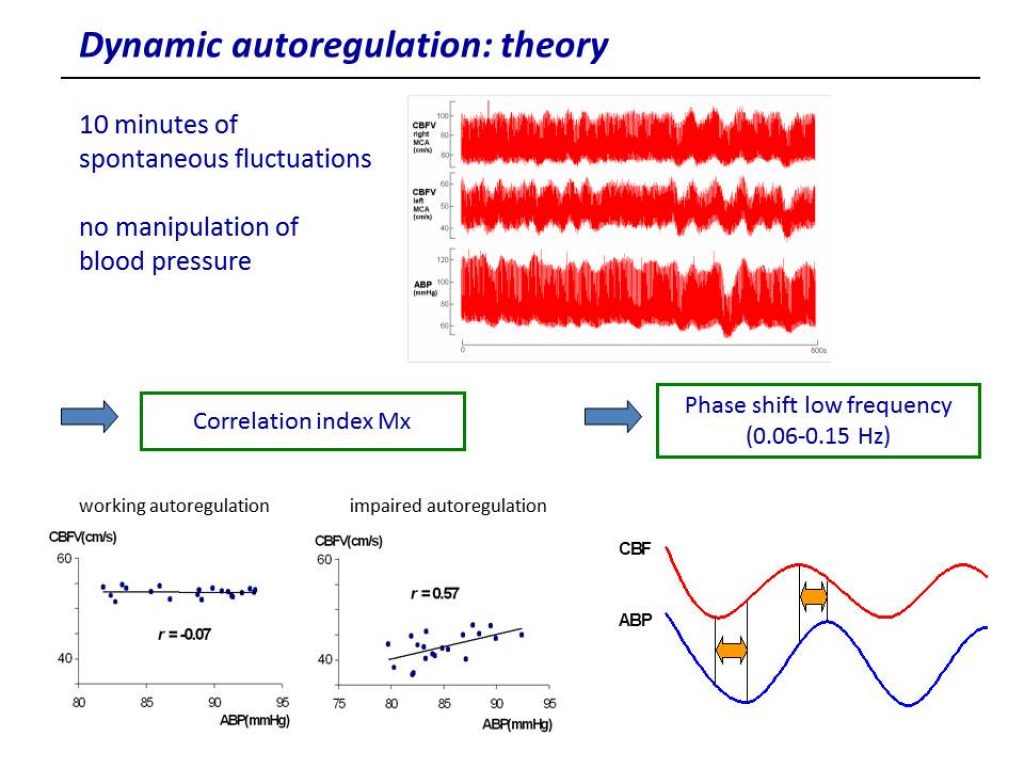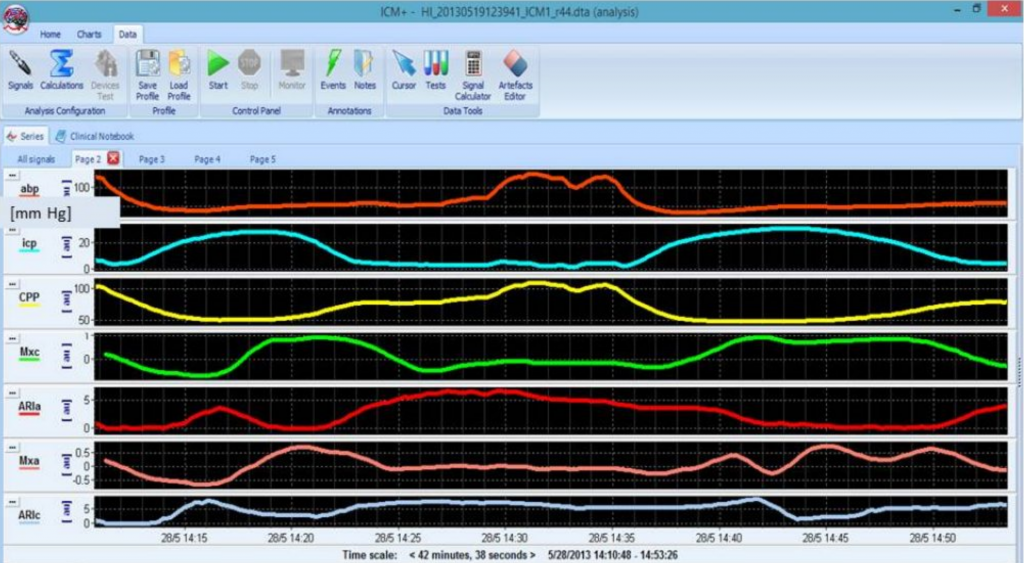 The CO2 reactivity test is supported by ICM+. This is very helpful in assessing when one side stenosis of carotid artery starts to be hemodynamically relevant (this increases risk of transient ischaemic attacks).