ICM+ Tools is a Microsoft Excel AddIn that greatly simplifies the summary and analysis of large collections of files containing columnar data.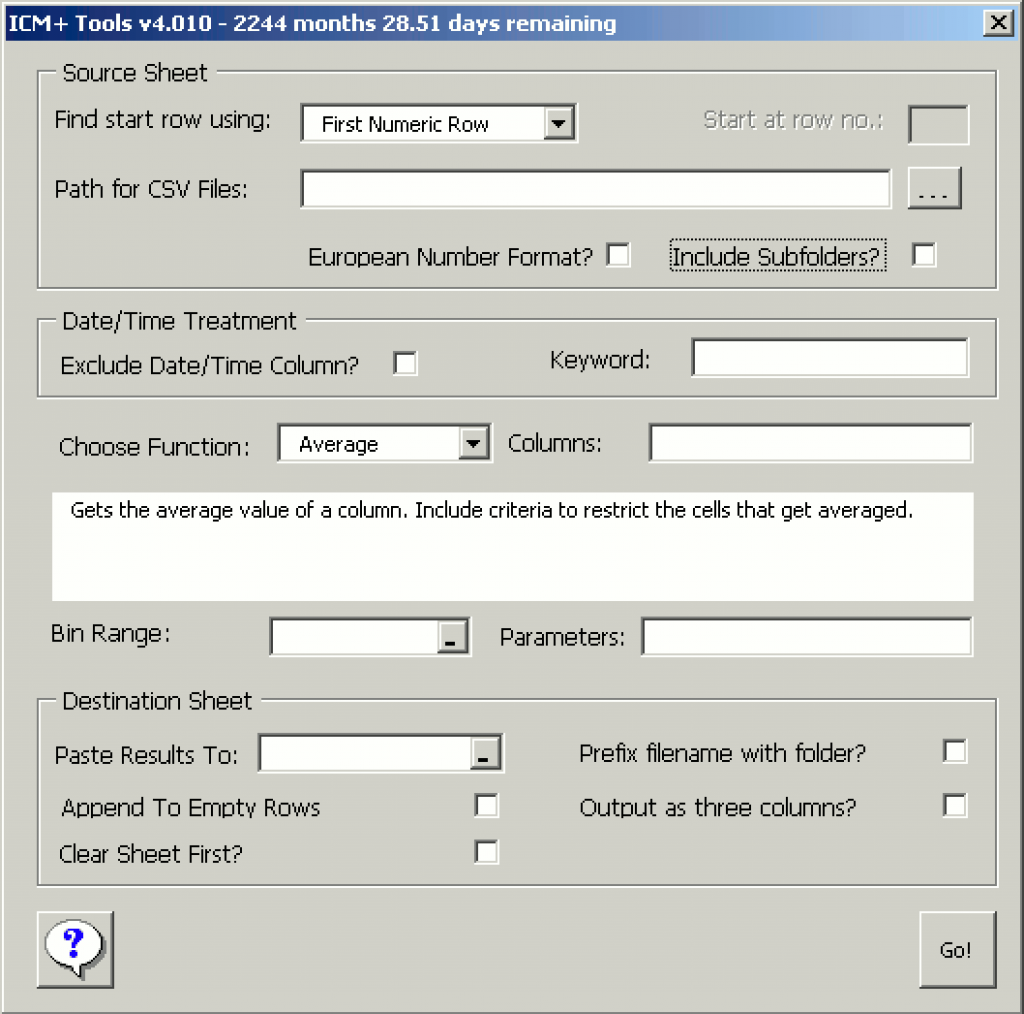 ICM+ Tools dramatically reduces user time spent summarising text-format data output by ICM+, thus improving productivity. With this software, it is possible to analyse hundreds of files in minutes and seconds, instead of hours or days (file loading times may vary depending on file size).
System requirements and supported versions
ICM+ Tools has been developed as a Microsoft Excel AddIn, leveraging the in-built functionality of Excel to offer a wide range of data summary functions. ICM+ Tools has been tested successfully with Microsoft Excel 2003, 2007, and 2010. Compatibility with versions other than these listed is not guaranteed.
License and Registration
A limited-functionality, trial version of the software is available to download, which also allows compatibility-checking with your installation of Excel. Registration and payment of a license fee unlocks the full suite of functionality and benefits offered by ICM+ Tools, with the added benefit of free software updates for the period of the license term. For more information about registration fees and license periods, or to download a trial version, please see the ICM+ Tools Website.
For further inquiries, please contact philip.lewis@monash.edu